Book Clubs, Readings and Events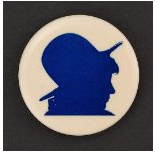 "BELLA'S CHOICE" is a one-act play chosen in a competition held by the Newburyport Actors Studio on the theme of women and Glass Ceilings. It is about Bella's run for U.S. Senate in 1976 when she should have won, but the odds proved too hard to predict or overcome.
Performances:
September 15,16,17 and 22, 23, 24
Friday and Sat. at 8:00 pm; Sundays at 5:00
Actors Studio
The Tannery, 51 Water Street, Newburyport, MA
978-456-1229
www.NewburyportActing.org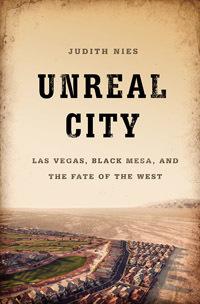 Spring 2014

April 17, 2014
Launch of UNREAL CITY:
LAS VEGAS, BLACK MESA, AND THE FATE OF THE WEST.
Porter Square Books
Cambridge MA

––––––––

May 7th, 2014
12 noon
Brown Bag Lunch
Portland Main LIbrary
Portland, Maine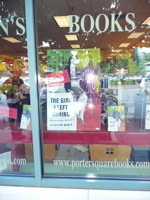 Reader Responses from Workshops for The Girl I Left Behind


I read this book as an honorary member of my mother-in-law's book club on a visit to Boston. The author joined us in a discussion not only about her book (she writes about her experience working on Capitol Hill in the 60s), but about the struggles women still face juggling career and family. This book has a genuine, lively tone -- you live the author's experience right along with her. (4 stars)
-- Becky Branting, Seattle, WA (posted on www.GoodReads.com)

I majored in Women's Studies, but I don't remember learning any of this. I really am drawn into your style and am piecing together bits of history that I vaguely remember learning--now made more clear with your insightful stories and juicy descriptions. I'm sure people will read this on a lot of levels, but for Christina and other women of our generation there is the definite learning in store to not take for granted what we can now do as women.
-- Kim Indresano, Salem, MA

It really helped me understand my parents' generation and how different expectations were for them. My mother was in the first class at Notre Dame that admitted women. I think my father didn't know what to expect. They were divorced in the late 70s. Your book really helped me understand why.
-- Anonymous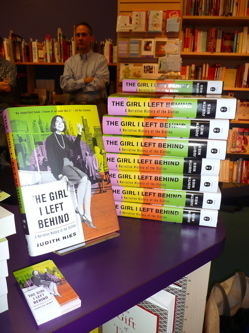 Women who came of age in the 1960s and 70s:

I just saw you on C-span and enjoyed your presentation. Did it ever bring back memories! I loved your book. My grand daughter, now 17, just could not believe what we went through. During much of the 60's I was the only woman correspondent at ABC News and because it was the third network, an upstart that was understaffed, I covered everything---the Vietnam war, the protests, and...at last, the women's movement. I went on to CBS [and] PBS. Your book brought back memories, good and bad, of rampant sexism, but also the beginnings of the women's movement which changed our lives and our daughters'. It's such a well written and entertaining book … A fascinating look at a tough period in our history.
-- Marlene Sanders, NYU School of Journalism and Women's Media Center
(Note: Ms Sanders' son is New Yorker writer and lawyer-journalist Jeffrey Toobin)

I think your book is on a par with The Feminine Mystique. You tell the story of an entire generation. …Women again are caught, but in a different way. [We] need to work in large numbers to change things and move forward to full equality.
-- Nancy Harter, St. Louis, founder, USWomenMovingForward.org

I am profoundly grateful for your book which I discovered through C-Span. Congratulations! So beautifully written, so evocative of so many of my own experiences and so rewarding in its telling of so much I didn't know… I participated in the sit-in at The Ladies Home Journal where we negotiated 8 precious pages of space in their August, 1970 issue. If there is a way to get on an email list of your NYC book readings, I'd like to know about it. I would try to come and bring a friend.
-- Viana Muller, New York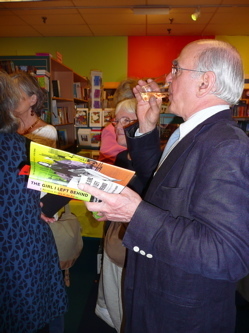 Men of all ages:

Ms. Nies: The faculty of Gilman School would like to read your book this summer as the assigned book for summer reading. When will it be available in paperback?
Sorry to sound like a sycophant, but it is a terrific book; my favorite of last summer. I found it in a bookstore on Bainbridge Island, near Seattle, and couldn't put it down until I had finished it.
-- Jerry Thornbery,History Department,Gilman School,Baltimore, MD 21210

Kudos to you. I just read your book excerpt… Well done ... not only for taking the stands you took but for your retrospective analysis of an earlier time. There were only five women in my law-school class at Columbia ...
-- Ralph Adam Fine, Judge, Wisconsin Court of Appeals

I was the father of four daughters and a friend took me to a NOW meeting. I learned what my daughters were going to be in for. It sure raised my awareness! You really capture what women were up against. It's a great book!
-- Leonard from Falmouth, MA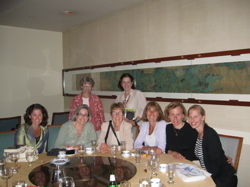 BOOK CLUB CONVERSTIONS

What seemed to be of most interest to the men was that they didn't know how unequal the world was for women (although one thought that women had done very well during the 1960s). Most interesting to the women was to see themselves as actors in a transformational historic period.

Some stories....

Middlebury graduate: Like me, the only employer who came to her campus her senior year was the telephone company. She DID take a job as a customer service representative. She had also took a typing test at Snelling & Snelling in Lynn, a few years later, when she was trying to find a job other than as a customer service rep. She eventually found a career and started her own business.

Teacher: When she was interviewed, the principal asked her, "Do you plan to get married? If so, I can't hire you." He did in fact hire her because he did believe in women's talent but he was unusual and stood out from the principals she had later.

Stanford doctor: She graduated from medical school in 1964 and was one of two women in her class. The other woman flunked out after being told she was "too pretty" to be a doctor. She didn't become interested in "women's lib" because in the medical field, women who thought like the doctors treated her as badly as men. But, she said, she was treated meanly by men who didn't think women should be doctors.

Sex, the military and global power: One woman asked me about my description of going into the red light district of Istanbul in 1963 and seeing it completely populated by American military personnel, sailors, soldiers all in uniform. The question: Is this still going on? Does the presence of the American military mean a large population of young girls get entrapped in prostitution? Who writes about this? Is the question about the American military and the sex trade still relevant?

(Partial answer: Yes, and Cynthia Enloe writes about this in her book Bananas,Beaches and Bases.)

Bonnie H: "This book has a great narrative of women's history in the 60s and 70s. It is the first really cogent account I have read of how complex and how many varied strands had to come together to create what we call the second wave of feminism."

Big question: How does this history get passed on and why has the women's movement been omitted from the collective memory of the 1960s?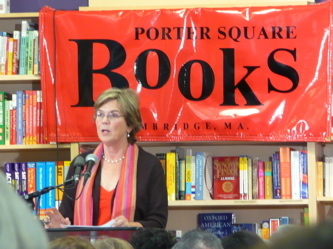 Reading Group Questions
And Topics for Discussion

THE GIRL I LEFT BEHIND




1. What connections in your own life do you draw from The Girl I Left Behind ?

2. For men: Male readers of the book have said they found the story important, either because they had daughters they didn't know how to advise, or they were simply unaware of this history.

3. Women readers have said that in reading Nies' experience they better understand why they feel they have had "to invent their life every day." Do either of those views reflect your experience?

4. Throughout the memoir, Nies emphasizes the theme of change – the change in her own consciousness, the changes in the society around her. Do you think the changes in women's opportunities came in the 1960s and 70s from benevolent people at the top making decisions or from a grassroots movement of women acting on their own behalf and pressuring institutions to change?

5. Many readers and reviewers have described the book as important for younger women who do not know any of this recent history. Do you think it is important to understand patterns of history in order to chart the future?

6. Nies describes herself as typical of her generation – i.e.,expecting hard work and a positive attitude to bring her success. Do you think she was naïve or that she didn't have an accurate model of the limitations for women of her generation? What changed her attitude? How did learning that she had an FBI file affect her marriage and her future?

7. In interviews Nies has described herself as interested in history as it is portrayed in all its forms – in movies, television, biography. Many readers who have seen the television drama series "Mad Men," about the advertising industry and Madison Avenue in the 1960s, have asked her to comment about the show's accuracy in its treatment of women as well as historical events -- such as the Cuban Missile crisis and Jackie Kennedy's tour of the White House. If you have seen "Mad Men," what do you think about the roles of the women characters? Did you know that Jackie Kennedy's public voice was a breathy, weak voice with an affected accent?

8. How did Nies end up going to graduate school in international relations at a time when she says that the only jobs for them were teachers, nurses or secretaries? How did her understanding of social class in America change in graduate school?

9. Several chapters of the book deal with her experiences as a drop-out in Europe in the mid-1960s. How did the experience of living in Paris and Rome and traveling through the Greek islands change her thinking about the Cold War foreign policy she had been taught in graduate school? How did that experience help her get a job as a speechwriter in Congress in 1968 when very few professional women worked in the House of Representatives?

10. How did her treatment as a congressional staffer politicize her?

11. Some readers have felt the book ended abruptly. They would like to know more about how Nies made a living, raised a daughter, balanced family and career. These are still the same questions that face young women today. How much do you think circumstances have changed for today's young women and how much has stayed the same?